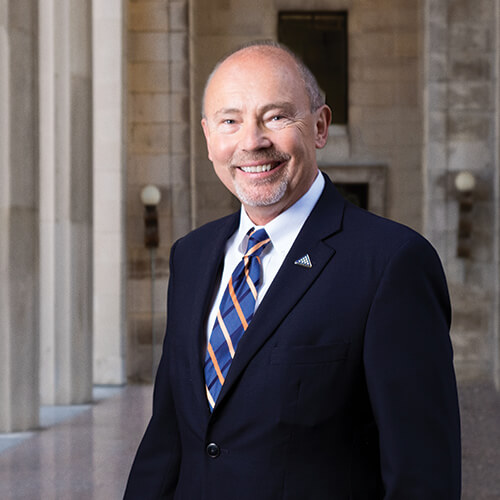 Iliff McMahan joined the Tennessee Department of Economic and Community Development in December 2011 as regional director for Northeast Tennessee. As regional director, McMahan is the primary point-of-contact for Northeast Tennessee companies seeking state assistance with expansion or with accessing state services. 
Before joining TNECD, McMahan was assistant commissioner for the Tennessee Department of Labor and Workforce Development where he served as the department's liaison to federal and state legislators and departments and local workforce development areas.
Prior to his work in state government, McMahan served two terms as county mayor for Cocke County, Tenn. He was the first elected official to earn the professional certification as a Certified Tennessee Tourism Professional (CTTP) from the University of Tennessee Graduate School of Hospitality and Tourism.
McMahan attended The Catholic University of America in Washington, D.C. where he earned his master's and bachelor's degrees. He resides in Parrottsville, Tenn. with his wife, Marcie.