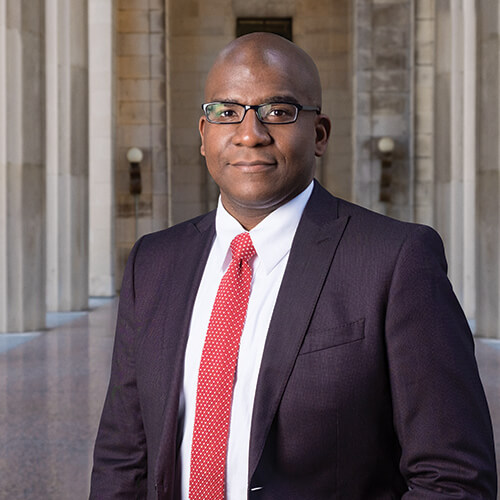 Jamari Brown serves as a director for business development and has been with the department since 2008. In his current role, Jamari works with company executives and site selection consultants to recruit new headquarters, R&D facilities, data centers, business service, financial service centers, technology, and life science business sectors to Tennessee. Since 2011, Jamari has led projects that have committed to creating more than 10,500 new jobs and invest $1.5 billion in Tennessee.
Jamari joined TNECD in 2008 as an intern before taking on responsibility as an enterprise specialist focused on small business development in 2010.  In 2011, Jamari received the opportunity to work as a business development consultant for the Northern Middle Tennessee region.  In 2015, Jamari was promoted to the position of director of business development.
A graduate of the University of Tennessee at Martin, Jamari has a degree in business administration with a focus in marketing.