Tennessee is known for its whiskey, bustling music scene and beautiful scenery, but did you know it's also known for being one of the most haunted states in the country? In the spirit of Halloween, take a look at seven of the scariest places in Tennessee.
Tennessee State Prison
Nashville, TN
Video Credit: TNECD
A former correctional facility located near downtown Nashville, the Tennessee State Prison is well-known for being featured in The Green Mile and two Eric Church music videos. Built in 1898, the castle-like prison was operational for almost 100 years, but it closed in 1992 due to overcrowding. During its use in the 19th and 20th centuries, it housed some of Tennessee's most dangerous criminals and was known for riots and jailbreaks. People who have entered in the past have reported what they believe to be the sounds of cell bars clunking, blood-curdling screams and footsteps that seem to echo throughout the halls, solidifying the old Tennessee State Prison as one of the scariest places in Tennessee.
Despite the prison's popularity among fans of haunted places, the Tennessee State Prison is not open to the public due to unsafe conditions, and access is prohibited.
Loretta Lynn's Ranch
Hurricane Mills, TN
Video Credit: TNECD
Located just west of Nashville, the historic 1800s home of country music icon Loretta Lynn has a spooky backstory. The property is rumored to be haunted by deceased civil war soldiers, a young woman who mourns the loss of her child and a former owner of the land. Loretta and her family reported bizarre happenings during their time living in the home, such as visits from ghostly apparitions, strange sightings and unexplainable noises. After doing some research, the family discovered these reports aligned with the history of the property. The ranch is located on the site of a Civil War battle, and more than 18 Confederate soldiers are said to be buried on the grounds.
Loretta Lynn's Ranch offers guided tours every day except for Mondays and Tuesdays. Visitors can explore multiple museums, the campground and two gift shops. Visit lorettalynnranch.net for more info.
Bell Witch Cave
Adams, TN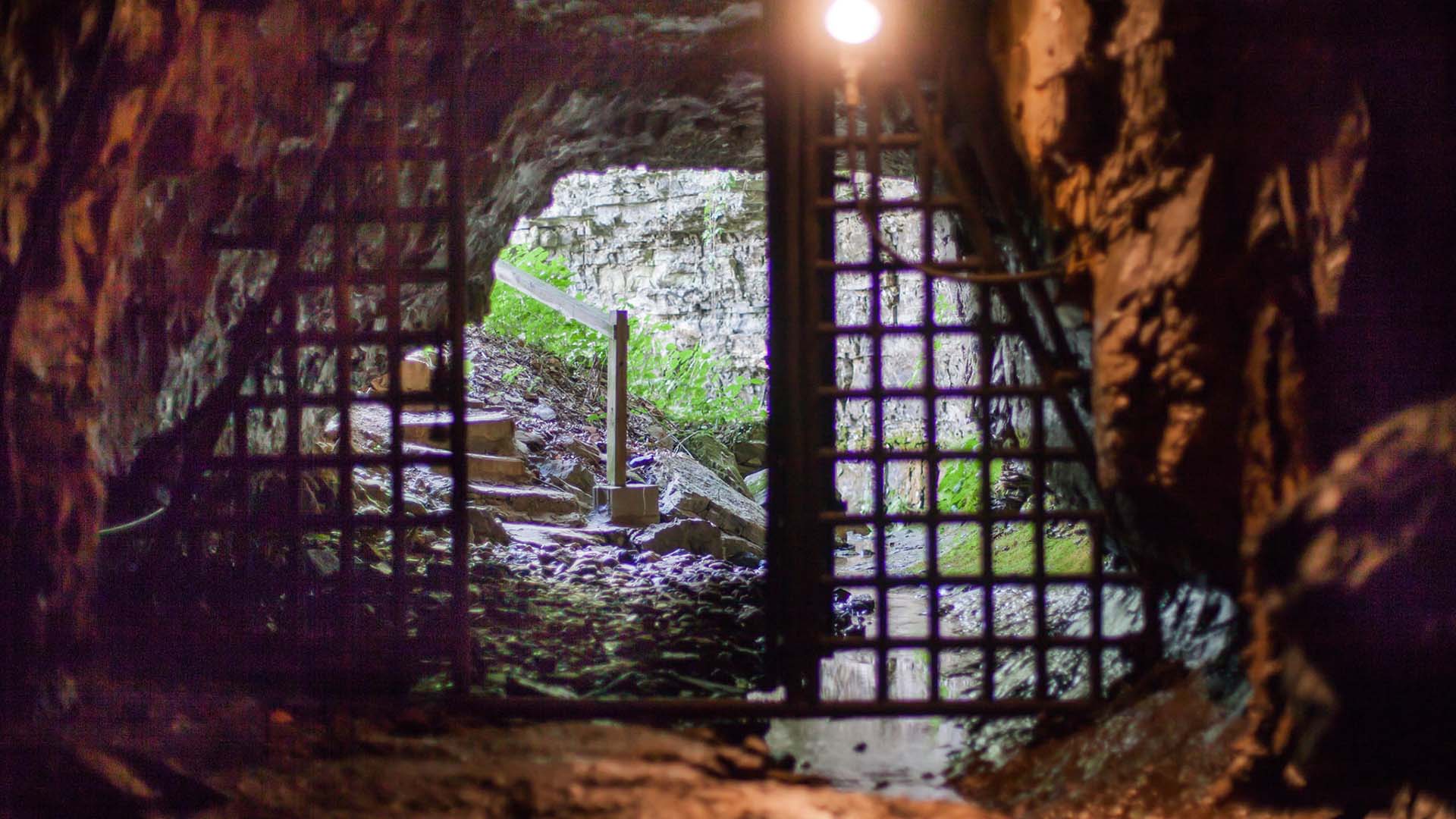 Photo Credit: Bell Witch Cave
No supernatural story in American history is more documented than that of the Bell Witch of Adams, Tennessee. John Bell was a farmer who lived in Robertson County with his wife and children during the 1800s. One day, the family began experiencing paranormal-like activity, including strange animals roaming the property and hearing eerie sounds in their cabin. Eventually, the presence revealed itself as the witch of Kate Batts, a former neighbor who believed she was cheated by John Bell in a land purchase.
Over the next several years, the Bell Witch tormented the family, especially John's youngest daughter Betsy with beatings that left her unconscious. In 1820, John died from a mystery illness, and his death was attributed to the Bell Witch, making Tennessee the only state to recognize a person's death to the supernatural. Strange things continue to occur in and around the town of Adams, and many cave visitors claim to have seen or felt the presence of the witch.
During the month of October, Bell Witch Cave is open Friday-Sunday with extended hours through Halloween. Exclusive lantern tours are available Sunday-Thursday in October and nightly from November 1-5 by reservation only. Visit bellwitchcave.com for up-to-date information on hours and special events.
Orpheum Theatre
Memphis, TN

Photo Credit: Orpheum Theatre
Legend has it that in 1921, a 12-year-old girl named Mary died in a car accident in front of the Orpheum Theatre in Memphis, but her spirit never left. Through the years, guests claim to have spotted Mary sitting quietly in the balcony in her favorite seat, C5, dressed in a 1920s-style white dress or dancing in the hallways. She's also known for playing childish pranks on the housekeepers, including slamming doors shut, flickering the lights and hiding their tools.
Tours are available at 10 am-12 pm on select Mondays, Tuesdays and Wednesdays based on availability throughout the year. Visit orpheum-memphis.com for more info and to view a schedule of available tour dates.
Shiloh National Military Park
Shiloh, TN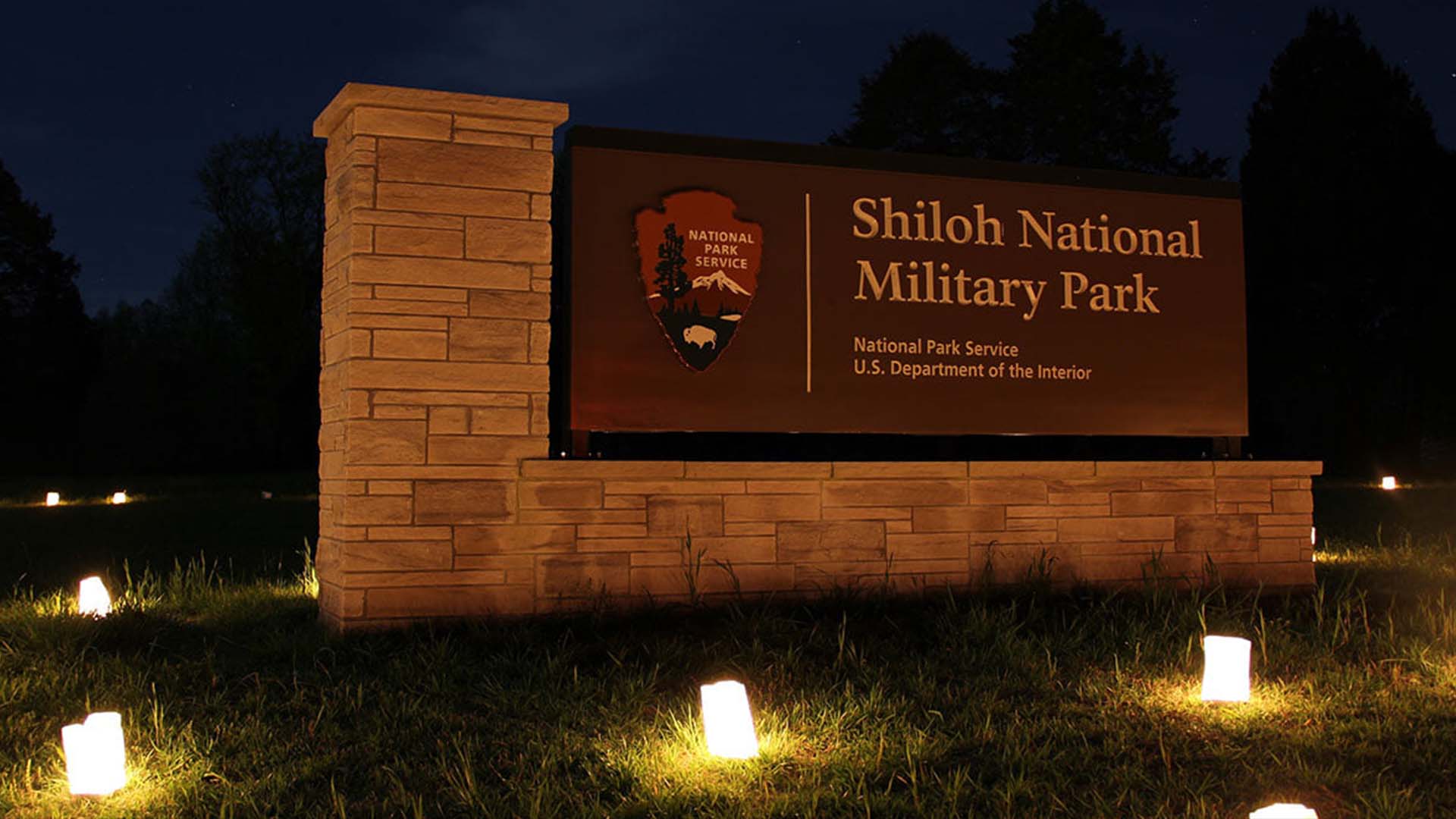 Photo Credit: National Park Service
The battle of Shiloh was among the worst of the entire Civil War. In fact, at the time, the 23,000 casualties made it the bloodiest battle in American history. The park is over 5,000 acres, but Shiloh National Cemetery is claimed to be the most haunted spot. The cemetery holds over 3,500 Civil War soldiers, with almost 2,400 remaining unknown and unnamed. If you listen really closely, you may still be able to hear the faint muskets, drums and voices of soldiers in the distance. A nearby pond is also said to randomly turn red, an eerie repeat occurrence from the blood of dead soldiers and horses who once laid in the water.
Both the Shiloh Battlefield and the Corinth Civil War Interpretive Center have large exhibit spaces with various displays and films to view. If you would like to do a self-guided tour, the National Park Service created a 12.7-mile auto route with 22 different stops. Learn more here.
Brushy Mountain State Penitentiary
Petros, TN
Video Credit: TNECD
Opened in 1896 and operational for over 100 years, Brushy Mountain State Penitentiary was Tennessee's first maximum security prison. The death penalty was never carried out here, but more than a few died through working in the mines or by the violent hands of fellow inmates. The haunted Tennessee prison closed in 2009 and is famous for an escape attempt in 1977 by James Earl Ray, the man who shot and killed Dr. Martin Luther King Jr. Ray and six other escaped prisoners were captured less than three days later within the eight miles that surround the grounds. Today, the prison remains an eerie destination for paranormal thrill seekers. There have been accounts of visitors being touched, shoved, scratched and even growled at.
Brushy Mountain State Penitentiary has become a unique tourist destination with prison tours, a distillery, gift shop, paranormal tours, concerts and other events. Public, private and self-guided prison tours are offered April-November, but paranormal tours are still available December-March. Learn more at tourbrushy.com.
Historic Scott County Jail
Huntsville, TN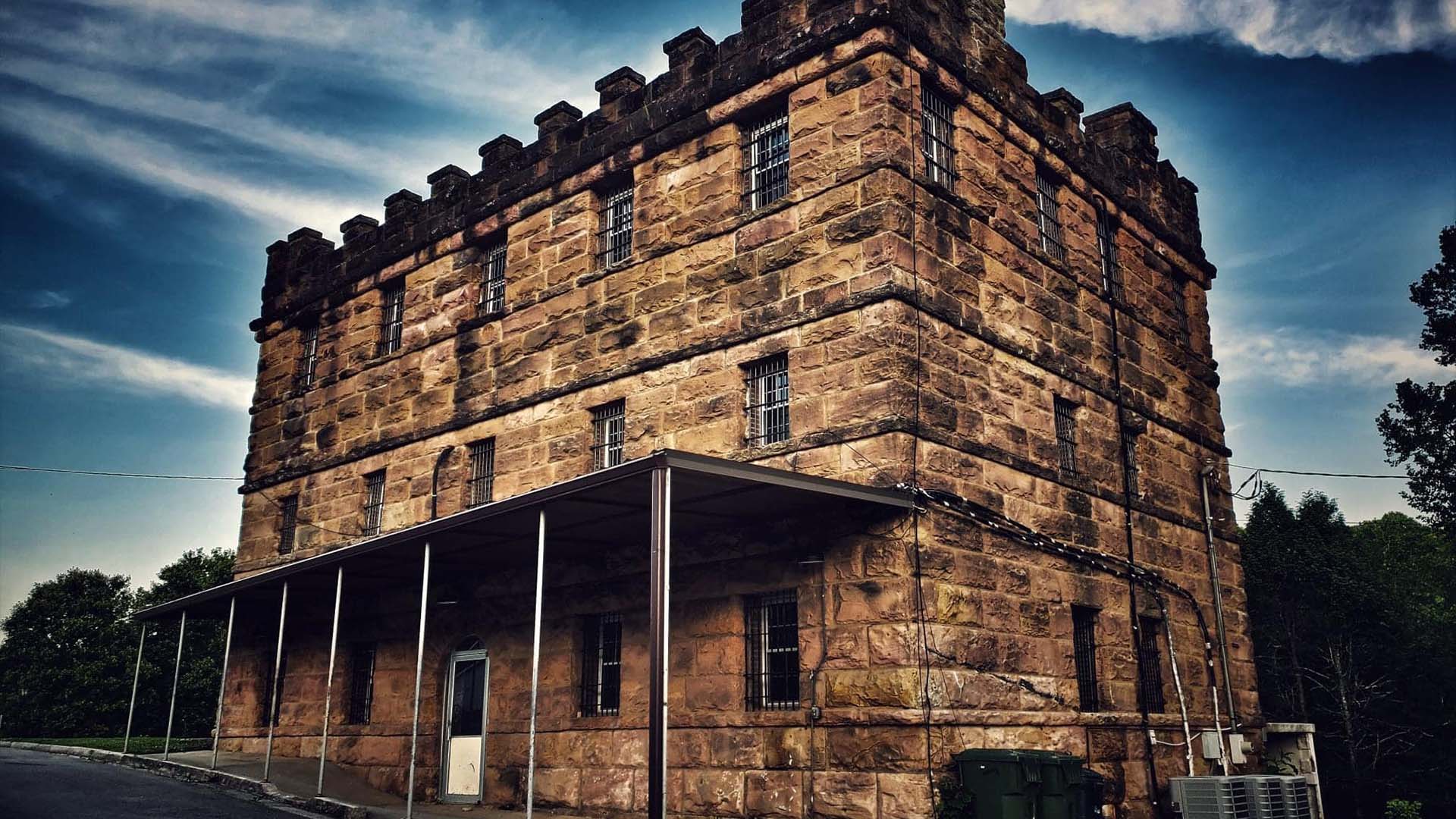 Photo Credit: Historic Scott County Jail
Built in 1904, this former jail housed some of the most dangerous inmates from Scott County. With a history that includes the unsolved murder of a sheriff, the walls of the historic Scott County Jail have a storied history to tell. Today, the jail is on the National Register of Historic Places and serves as a three-story true crime and law enforcement appreciation museum and escape room.
The museum is open Sunday, Monday, Thursday, Friday and Saturday during daytime hours, but flashlight tours, guided ghost hunts and private paranormal investigations are available after dark. For more info, visit historicscottcojail.com.