Once Thanksgiving and Black Friday are over, the biggest day of the year for some business owners is Small Business Saturday. This annual event was introduced by American Express in 2010 and is dedicated to supporting local businesses that create jobs, help boost the economy and enhance neighborhoods around the country.
Tennessee is home to more than 156,000 small businesses with fewer than 50 employees. These businesses employ more than 1.5 million people, which accounts for 53 percent of Tennessee's private sector employment. In other words, small businesses contribute immensely to the Volunteer State's highly skilled workforce.
A Family Tradition
To celebrate Small Business Saturday, we visited Doe's Eat Place in Downtown Jackson. The restaurant has been a family tradition since 1941, starting with Dominick "Doe" Signa and his wife Mamie in Greenville, Mississippi. But even before that, it was a grocery store run by Doe's father until 1927.
The saying, "If you build it, they will come," has proven to be true for the Signa family. In 1941, Doe opened a honky tonk in the front of the old grocery store. One of the local doctors started stopping by the back for a meal between calls. Shortly thereafter the doctor brought another doctor, then a lawyer, and before Doe knew it, he had a full-fledge restaurant specializing in steak and hot beef tamales. Fast forward 80 years, and the restaurant has expanded to locations throughout the South.
Paul Signa is a third-generation member of the original family, and the owner of Doe's Eat Place in Paducah, Kentucky, and Jackson, Tennessee. For him, it's really important that he continues his family's legacy.
"A family tradition is just like anything else," Signa said. "You got pride in stuff, right? This is one thing I take pride in."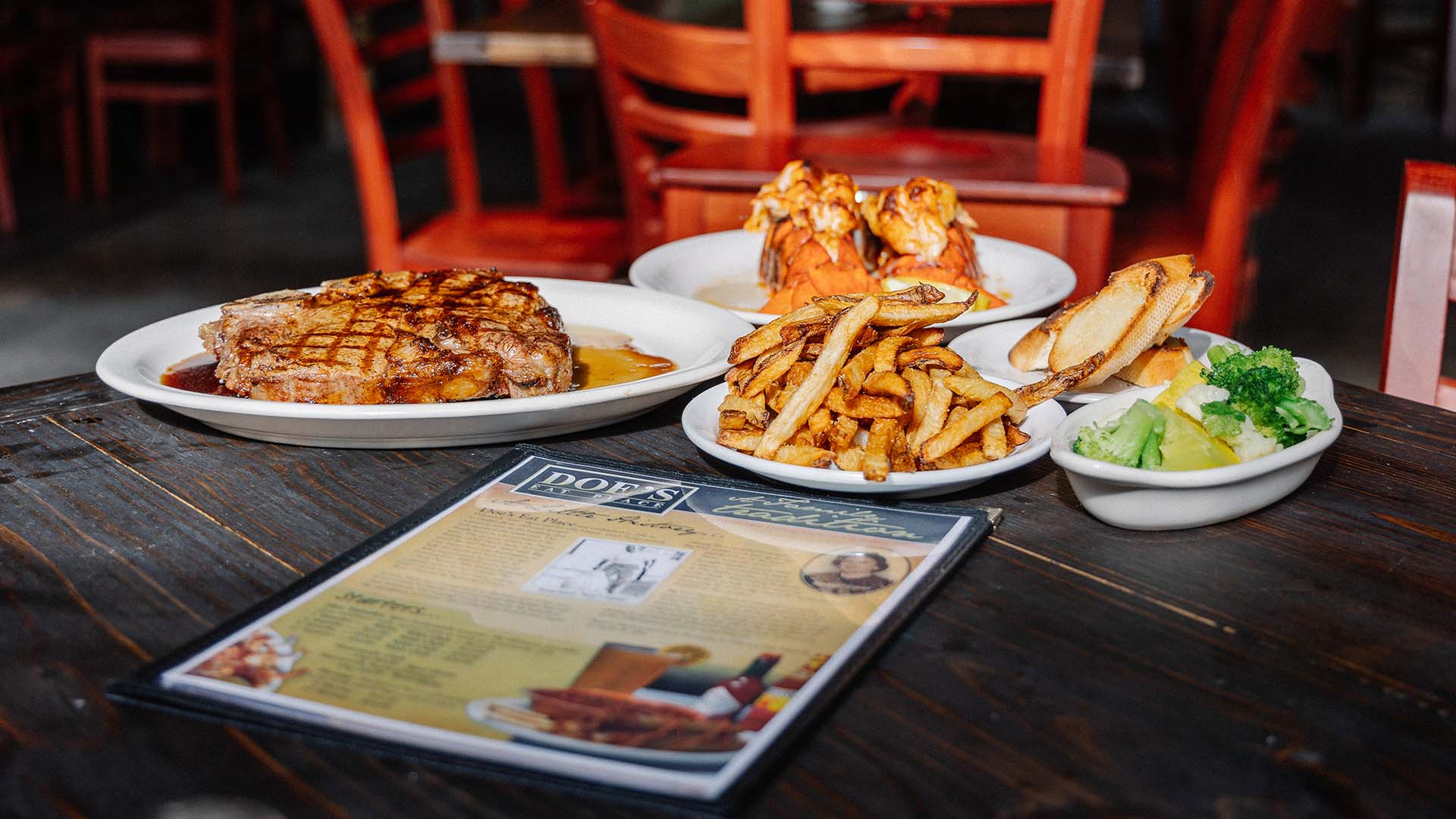 Shop Small, Support Local
Doe's Eat Place opened in the historic Greyhound Bus Station in downtown Jackson, Tennessee, in the fall of 2021. Built in 1938, the station was added to the National Register of Historic Places in 1993 for its architectural significance.
Signa believes that small businesses are what keep local downtowns alive. They are what keep historic buildings like the Greyhound Bus Station intact.
"If you really want the downtown to flourish, if you really want the buildings already built to be sustainable, you have to support small business," he said.


Jackson as a Business Destination
According to Signa, Doe's Eat Place decided to come to Jackson because of the help they received from the local chamber and other business organizations.
"The chamber has been really nice to me, and I just feel like we've really had the community's support and continue to have it," he shared.
It was also easy for the Signa family to see the potential Jackson holds.
"I could go into all the sales and income tax stuff, but let's go back to Jackson itself," Signa started. "It really has a lot going on right now, and I don't think we're on the fringe of it. I think we're on the up and up."
Small Business Saturday
According to American Express, the total spending among U.S. consumers during Small Business Saturday last year hit a record high with an estimated $23.3 billion.
We encourage you to support local Tennessee businesses this holiday weekend and beyond. Whether it's by eating at a restaurant like Doe's Eat Place, or shopping at the clothing boutique on Main Street, show some love to the small businesses in your community.
To learn more about Small Business Saturday, visit www.sba.gov/saturday.