When you think of Memphis, a few things immediately come to mind.
Barbecue, Beale Street, blues… and of course, Elvis Presley.
It's been nearly 40 years since Elvis' death, but his legacy remains as strong in Memphis as it does around the world. You probably know all of the words to some of Elvis' greatest hits, but what you might not know is that Elvis' iconic style was brought to life with the help of a local clothing shop in the heart of Memphis.
Lansky Brothers began in a shop on Beale Street in 1946. After years of selling Army surplus, they shifted their inventory to more high-end clothing after gathering inspiration from trips to New York and California. Bernard Lansky would style the show windows with bright, loud colors that he called his "Lifesaver" colors: reds, oranges and lime green. One day, Bernard noticed a young man looking at the show windows and invited him inside. The young man was Elvis Presley. After accepting the invitation, Elvis told Bernard he didn't have any money now, but with a polite confidence he said, "One day I'm going to buy you out." To that, Bernard responded by saying, "Don't buy me out, just buy from me." And with that exchange, a friendship began.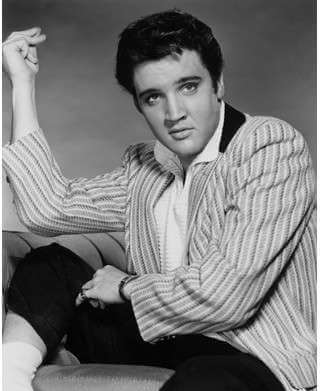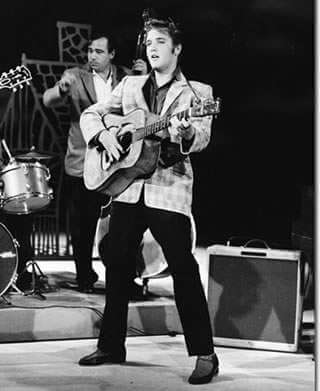 The Lansky family collaborated with Elvis throughout his career outfitting him in everything from the tuxedo he wore to his junior/senior prom to the jacket that can be seen on the album cover of Jail House Rock. "Elvis would rather shop than eat," Bernard would say.
"We dressed Elvis for his first appearance on the Ed Sullivan Show," said Julie Lansky, third generation owner. "My grandfather gave him store credit to buy the beautiful plaid sport coat he wore on the show, and the following year, Elvis asked for a two and a half hour shopping spree in exchange for the 1956 Messerschmitt he received from RCA Records as a gift after selling over one million records."
Julie went on to say that one of Elvis' favorite color combinations was black and pink. "In the 1950s, you had to be pretty confident in your masculinity to wear pink. Elvis wanted a custom long pink leather jacket, so we created one specifically for him with a fur collar. He brought it in for repair after it ripped and never picked it back up." The jacket can now be seen at Lansky at The Peabody.
This year, Elvis would have celebrated his 80th birthday. From August 8 through 16, Graceland is honoring Elvis with a week filled with events to please Elvis fans of all ages. Graceland is one of the five most visited homes in the United States with more than 500,000 visitors each year.
To keep Elvis' style alive, Lansky Brothers has created a line of clothing with a modern twist to emulate the style made popular by the King in the 50s and 60s. You can browse the collection at their shops in downtown Memphis at 126 Beale Street or in the lobby of the famous Peabody Hotel – Lansky at The Peabody.