This long-standing roadside stop has turned into a Tennessee landmark that can seat up to 500,000 visitors a year in a space with less than 150 chairs. If you haven't tried the food, it's likely you'd recognize the iconic neon sign.
The Loveless Cafe got its start in 1951 when Lon and Annie Loveless began serving homemade Southern dishes out the front door of their home for travelers along Highway 100.
"It was the main thoroughfare at that point," said Crystal Buttrey, property sales manager for Loveless Cafe. "People would stop by, get their fried chicken and biscuits, eat outside on picnic tables and the word spread. The good food kept people coming."
Eventually, the food being served became so popular, Lon and Annie decided to convert their home into a restaurant and build a 14-room motel for overnight guests. More than 70 years later, Loveless Cafe's popularity continues to grow.
One-of-a-Kind Biscuits
When asked what sets Loveless Cafe apart from other famous roadside stops across the country, Buttrey summed it up in one word: biscuits.
"Our biscuits melt in your mouth," she said. "They are truly not like any other. They're buttery. They're flakey. They're incredible. And it is the same recipe since 1951."
Despite Loveless Cafe being sold over the years, the biscuit recipe has remained a secret. Buttrey has worked at the restaurant for nearly two decades, and she still doesn't know it.
On any given busy day, the cafe can serve up to 10,000 biscuits. That's a lot of dough being served.
"We have someone dedicated to rolling biscuits and making sure they're hot, fresh and ready out of the oven so none of them go to waste," Buttrey said.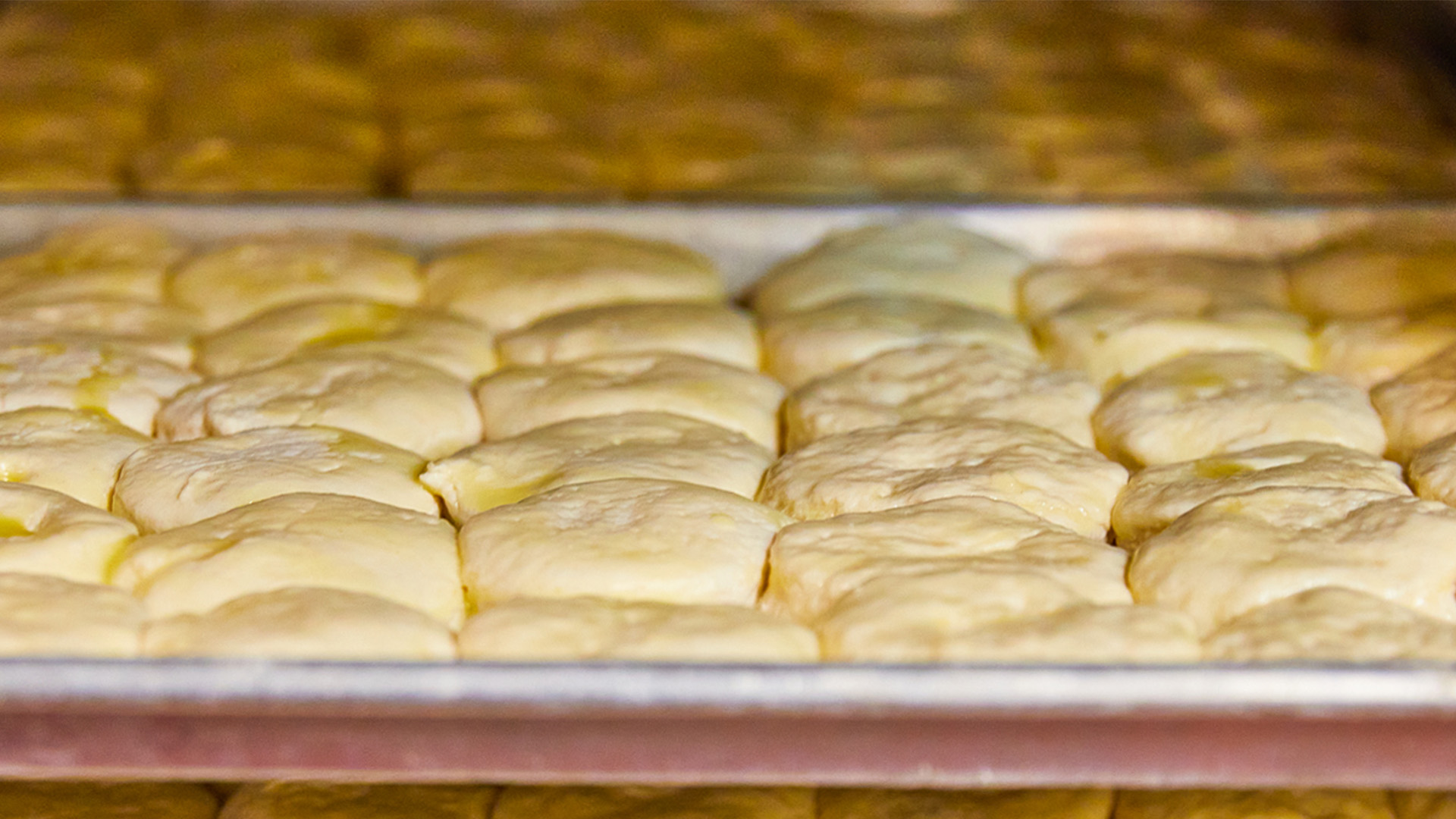 Photo Credit: Loveless Cafe
More Than a Restaurant
Loveless Cafe isn't just a restaurant. A portion of the former motel rooms now serve as retail shops full of gifts for visitors to take home. There are also two event spaces on the original property that have been known to host proms, fundraisers, corporate events and weddings. Not only that, but there is now a Loveless Cafe food truck and catering team that can serve food at locations throughout the Nashville area.
Loveless Cafe takes great pride in the food and overall experience it serves to its guests.
"We greet folks with a smile, we're consistent," said Buttrey. "We serve them a nice hot meal, and they leave wanting more. We really try to make sure that everyone's experience is a memorable one and that our staff embodies Southern hospitality."
Sweet Home Tennessee
When talking about Loveless Cafe's plan for the future, Buttrey said, "We just want to continue serving hot biscuits, country ham, fried chicken and our homemade, delicious preserves. We just really want folks to be fed well, to feel like they were treated great and to leave with a smile. And a full belly, of course."
"Loveless is fortunate enough to be a small part of Tennessee history."
Buttrey is a lifelong Tennessean who has loved raising her family and growing her career in the Volunteer State.
"Tennessee itself, it just offers so much play and fun and balance of history," Buttrey said. "Loveless is fortunate enough to be a small part of Tennessee history."
Southern home cooking, #MasteredinTN.
For more information about Loveless Cafe, visit LovelessCafe.com.