The numbers are staggering.
When complete, Amazon's new $200 million Memphis fulfillment center will span nearly 15 football fields. 82,000 cubic yards of concrete and 17,000 tons of steel will go into its construction. And once fully operational, more than 1,000 Memphians will work on the site in the city's Frayser community.
On Monday, as the construction crews hauled pieces of the building's frame into position, Amazon hosted a ceremonial groundbreaking for the 855,000-square-foot plant in North Memphis.
"There will be 1,000 new jobs right here on this site," Governor Bill Lee said. "These are not just numbers, these are people's lives that will be profoundly impacted in a positive way by what Amazon has done and we're truly grateful for that."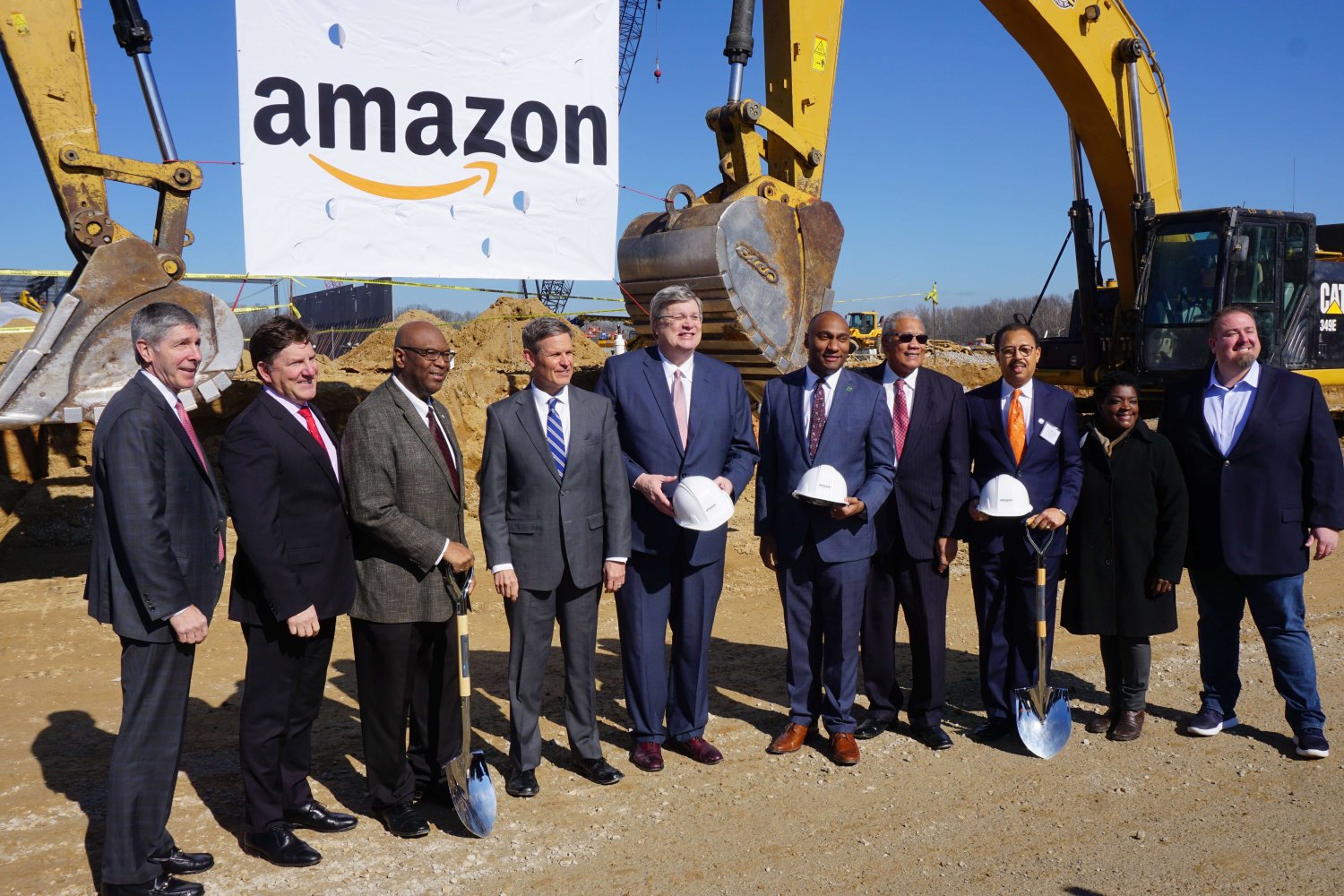 Photo Credit: TNECD
The site will be Amazon's sixth fulfillment center in Tennessee and the first in the state to utilize Amazon Robotics technology – focusing on picking, packing and shipping small size orders from books and toys to electronics and other consumer goods. Amazon anticipates opening the new plant in time for the 2020 holiday season.
"Tennessee is a great state for business and Amazon is proud to continue our growth and investment with our newest fulfillment center in Shelby County," Rob Packett, Amazon's director of regional operations, said. "Since 2010, Amazon has invested more than $6.5 billion in the state through its customer fulfillment, cloud infrastructure and compensation to its employees."
Amazon estimates these past investments have contributed an additional $4.5 billion to Tennessee's economy, creating 6,000 indirect jobs on top of Amazon's 6,500 direct full-time hires in the Volunteer State.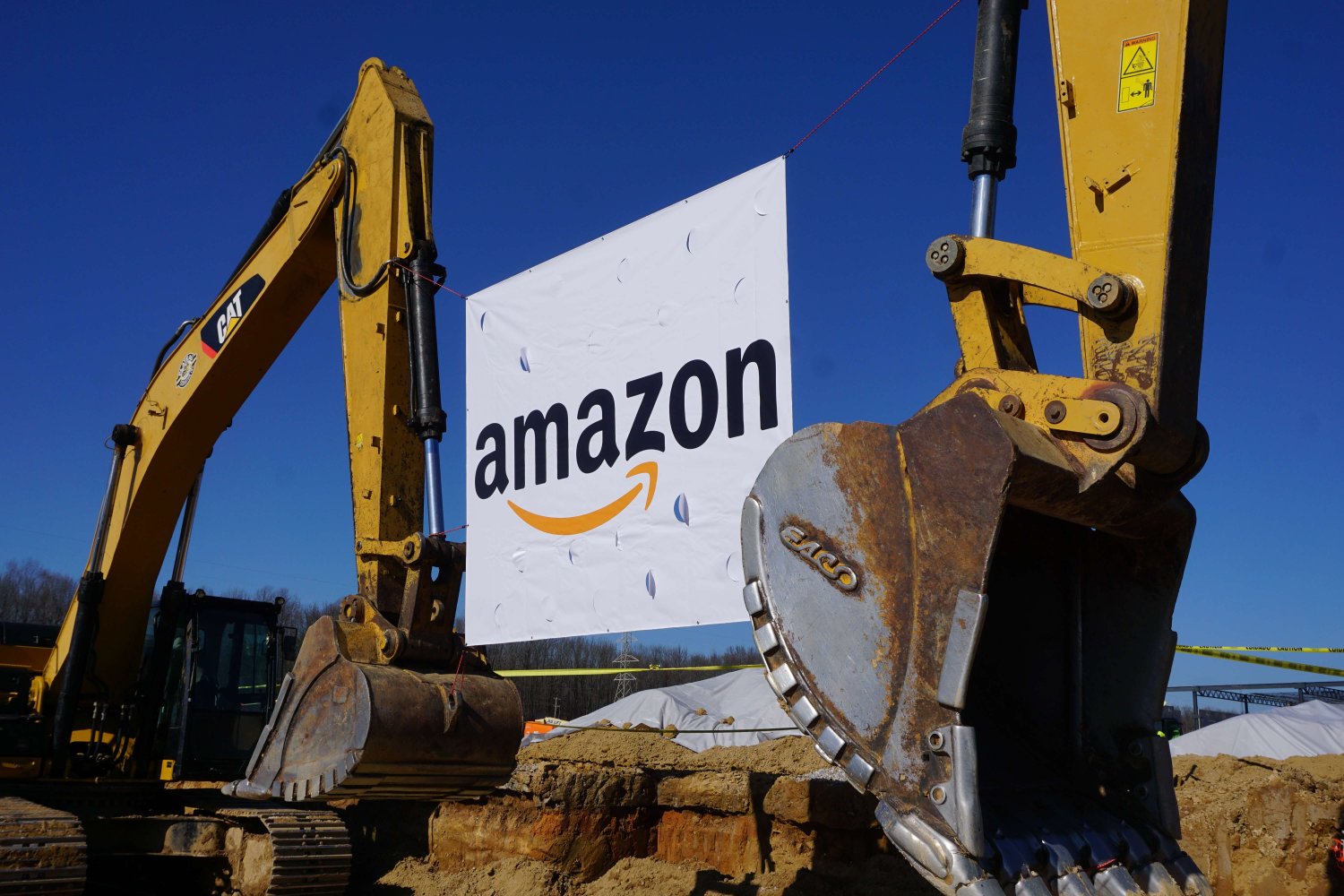 Photo Credit: TNECD
Local Memphis and Shelby County anticipate the new 1,000-job facility to provide a similar economic boost in North Memphis.
"This project in particular has special meaning to me," Memphis Mayor Jim Strickland said at Monday's event. "The new jobs are exciting, over a thousand jobs to begin with. The starting salary is great – minimum of $15 an hour, plus great benefits. The capital investment is amazing … over $200 million. But what's even more important is where this project is located. Right here in the Raleigh-Frayser communities, where people could literally walk to work."
Shelby County Mayor Lee Harris added that Amazon's creation of "more jobs that have a livable wage" is a "sign of great things to come."
"We have a strong workforce and our reputation is spreading," Harris said.
Strickland and Harris have joined Governor Bill Lee for several job announcements in the past year – from FedEx and JNJ Express to DEVCON and Hyosung Heavy Industries. For Strickland, Amazon's new project reflects the city's rising tide.
"I have said this for more than a year now that Memphis has momentum. This project is proof of that and proof that our momentum is stretching throughout the city," Strickland said. "Everyone should know that Memphis is open for business."
Photo Credit: TNECD