The COVID-19 pandemic has elevated the importance of broadband in facilitating participation in telemedicine, distance learning, telecommuting and e-commerce. Reliable, affordable broadband service is necessary to meet these needs in Tennessee's communities.
In August of 2020, Governor Lee and the Financial Stimulus Accountability Group dedicated $61 million to broadband expansion projects. The Tennessee Emergency Broadband Fund utilizes a portion of the State's federal aid known as the Coronavirus Relief Fund (CRF) to enhance broadband infrastructure and access to individuals and families affected during the COVID-19 pandemic by the lack of broadband access in their area.
Photo Credit: TNECD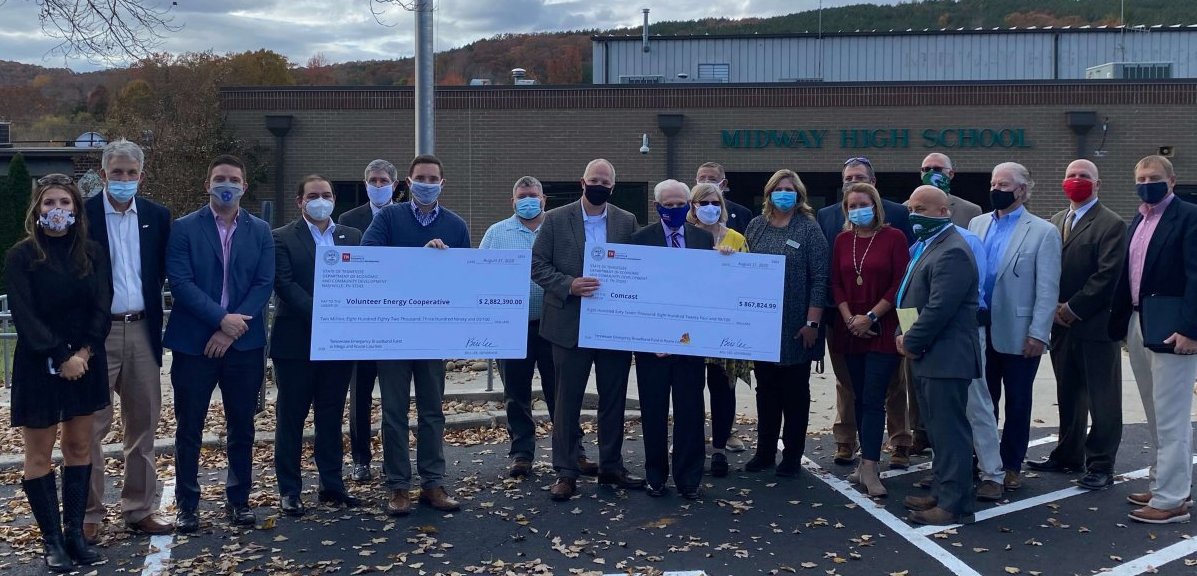 Photo Credit: TNECD
Construction is underway now in communities across Tennessee. From projects in Obion County by Gibson Electric Membership Cooperative, in Marshall County by United Communications, and Johnson County by SkyBest Communications, customers are being connected every day. Meriwether Lewis Electric Cooperative is making community wi-fi available throughout their five-county service area. Ben Lomand Telephone Cooperative is working with local school districts in their area on connecting unserved students, and Cumberland Electric Membership Cooperative is connecting members in rural Robertson County. These are only a few of the 62 projects scheduled for completion by the end of the year. When completed, the Tennessee Emergency Broadband Fund will have facilitated broadband deployment to 60,000 previously unserved Tennesseans with the help of 28 broadband providers across the state. Project locations can be found at TNECD's Broadband Assistance Dashboard.
While progress is being made, there's still more work to be done. According to the Federal Communications Commission, over 400,000 Tennesseans lack adequate broadband to function in today's increasingly digital economy. These communities often feel left out and left behind, particularly as many of us find ourselves working and learning from home. We will continue working for them until all Tennesseans, both rural and urban, have the connectivity they deserve.