Who's ready to start the holiday season?
We've put together a list of 12 holiday gifts and gatherings, all proudly Mastered in Tennessee. Whether it's tasty treats or handmade pieces, you're sure to find something for everyone on your list. (and maybe a thing or two for yourself.)
Day Twelve
Photo Credit: Little Debbie
McKee Foods, Collegedale TN 
Would it even be Christmas without a Little Debbie Christmas Tree Cake?   
Holiday production ramps up at McKee Foods' Collegedale facility each year right after Halloween to coincide with the start of the Christmas season in retail. Of McKee's holiday items, its Little Debbie Christmas Tree Cakes are the top selling product in the category. 
In addition to the classic Christmas Tree favorite, other seasonal varieties include Christmas Gingerbread Cookies, Christmas Tree Brownies, North Pole Nutty Buddy Wafer Bars and Snowflake Brownies.  
Day Eleven
Photo Credit: Olde Virden's
Olde Virden's Tennessee Pepper Company, Gatlinburg TN 
Olde Virden's sources peppers from local Tennessee farmers and manufactures its products in a family–run facility in Gatlinburg.  
The unique five pepper blend can be used on pizza, dry rubs, deviled eggs or virtually any other dish. Pick up a gift box with four different blends to give to that someone on your list who craves a little extra spice. 
Day Ten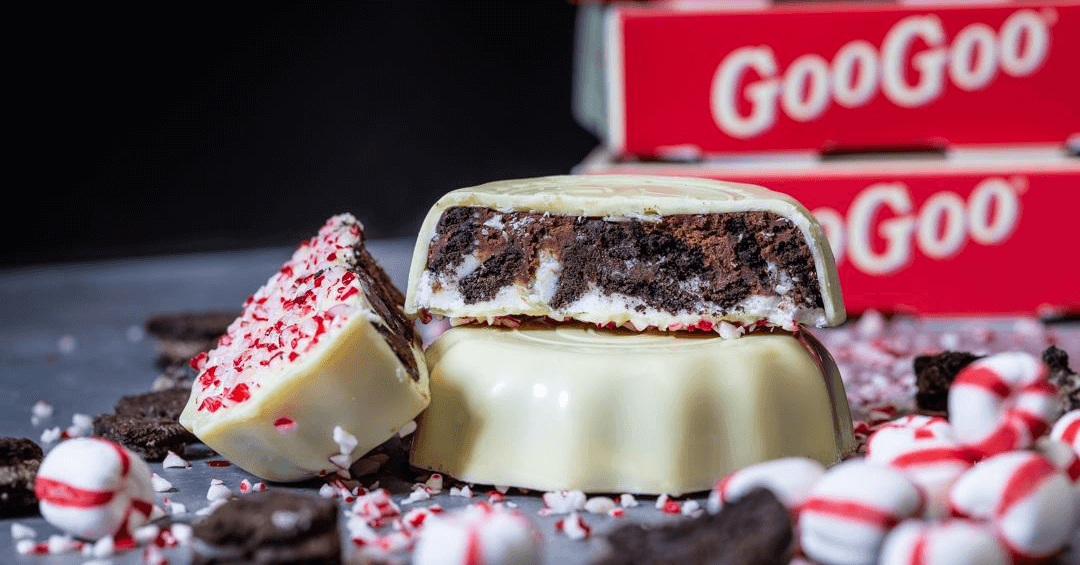 Photo Credit: GooGoo Cluster
Goo Goo Cluster, Nashville TN 
Did you know that the Goo Goo Cluster is the first candy bar to consist of more than just one principal ingredient?  
Goo Goo Clusters have come a long way since they were created in 1912, but the deliciousness remains the same. Goo Goos now come in a variety of flavors, including White Christmas and Sugar and Spice, made especially for the holidays. 
Day Nine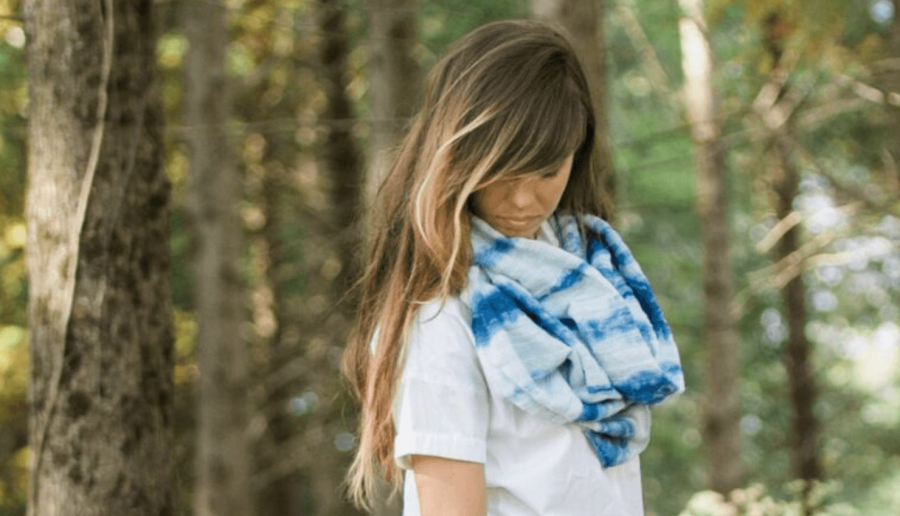 Photo Credit: Garner Blue
Garner Blue, Jackson TN 
For nearly 10 years, Lou Garner has been creating one-of-a-kind hand dyed indigo textiles and accessories in Jackson. Her unique pieces range from bandanas and kimonos to tea towels and pot holders.  
Garner's shop in downtown Jackson features the full line of Garner Blue items as well as other handmade gifts. If you're not near Jackson, you can also purchase her pieces, like this beautiful indigo coccon, online. 
Day Eight
Photo Credit: Jewish Federation of Greater Chattanooga (JFGC)
Hanukkah Events Across Tennessee
Hanukkah begins on December 10 this year and people throughout the state are finding ways to celebrate the Festival of Lights in the midst of COVID.
In Memphis, there will be a Chanukah Parade on Sunday, December 13. People can register their cars to participate in the parade that ends with a giant Menorah lighting.Nashville will host its 17th Annual Menorah Lighting Ceremony on December 10. The ceremony is held virtually this year, and you can join Mayor John Cooper and Rabbi Shana Goldstein Mackler of The Temple for the event.
The Jewish Cultural Center of Chattanooga is hosting a Chanukah Drive-Thru and Virtual Candle Lighting on December10. Pick up your Chanukah Celebration Box, drop off items to donate to Room in the Inn and Brainerd Food Pantry, then join the virtual candle lighting ceremony, followed by a concert.
Day Seven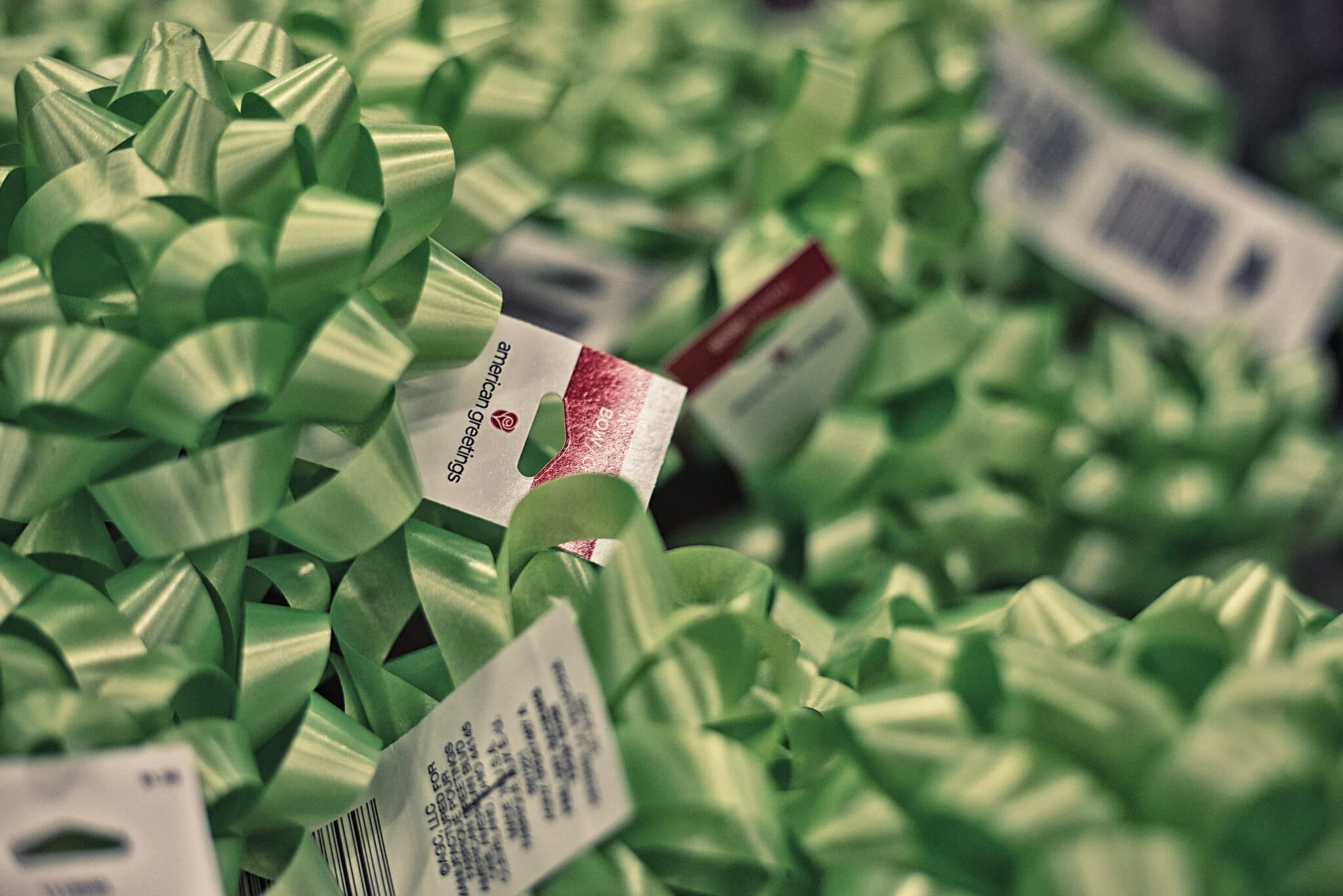 Photo Credit: TNECD
American Greetings, Afton TN 
Sometimes the prettiest part of a Christmas tree isn't what's on it, but what's under it.   
Plus Mark, a subsidiary of American Greetings, makes printed gift wrap and ribbon at its one-million-square-foot facility in Greene County.    
Whether you're into candy cane prints, glitter or traditional red and green, put a little Tennessee under your tree by wrapping your gifts in paper that's made in Tennessee. 
Day Six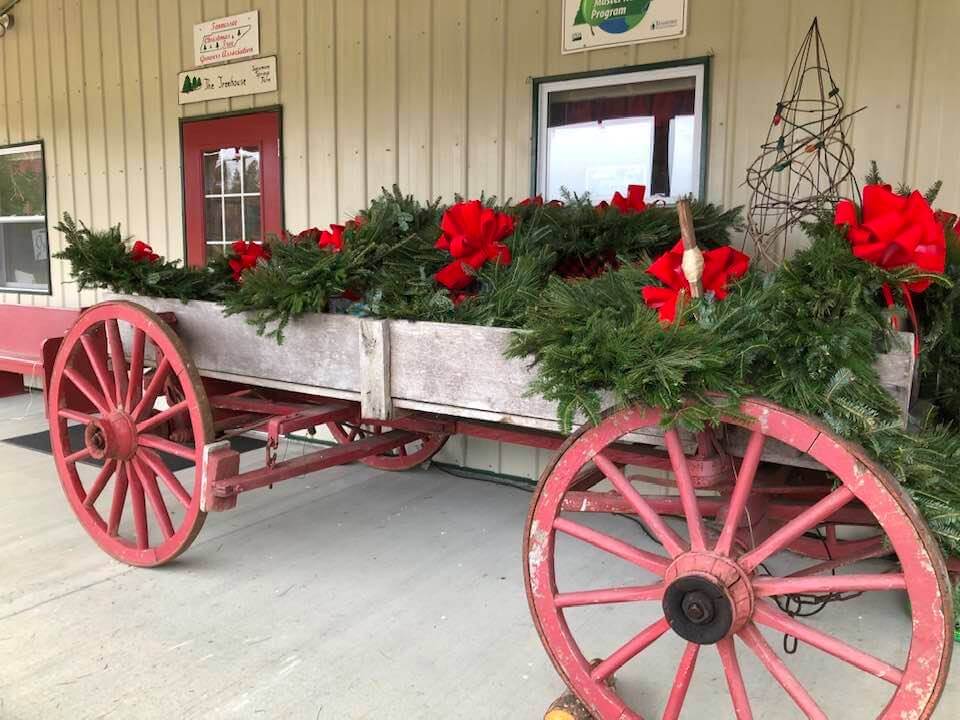 Photo Credit: Sycamore Springs Christmas Tree Farm
Family-owned and operated, Sycamore Springs Christmas Tree Farm sells Christmas trees, wreathes and homemade goods to those in the Upper Cumberland region of the state.
A variety of White Pine, Scotch Pine, Leyland Cypress and Norway Spruce can be found sprawling across the six-acre farm. Sycamore Springs has achieved certification through the American Tree Farm System, which works to sustain forests, watershed and healthy wildlife habitats through the power of private stewardship.
While the Pennycuff family sold out of trees 20 days ahead of Christmas this year, you can still purchase a variety of molasses, jelly, relish and even handmade patchwork aprons in their shop.
Day Five
Photo Credit: Carhartt
Carhartt, Camden TN
Known for its heavy duty work wear and hunting apparel, Carhartt has been an iconic brand for more than 130 years.
This season, trade in your classic Carhartt beanie for a festive red Santa hat, topped with a white pom-pom. Or hang a Christmas stocking, complete with Carhartt's signature square, from your mantle.
Day Four
Photo Credit: Bristol Motor Speedway
Holiday cheer can be found in every part of the state. From Christmas in Collierville to Speedway in Lights in Bristol, there's a little something for everyone to enjoy this holiday season. To find an event near you, check out this list, which was put together by our friends at the Tennessee Department of Tourist Development.
Day Three
Photo Credit: Lodge Cast Iron
Lodge Cast Iron, South Pittsburg TN
Want a gift that only gets better with age? Look no further than Lodge Cast Iron. Lodge's cast iron skillets are known to be passed down from generation to generation, and are often a highly sought after family heirloom.
Whether you choose a classic, traditional piece or a holiday bundle, you can't go wrong with Lodge.
Day Two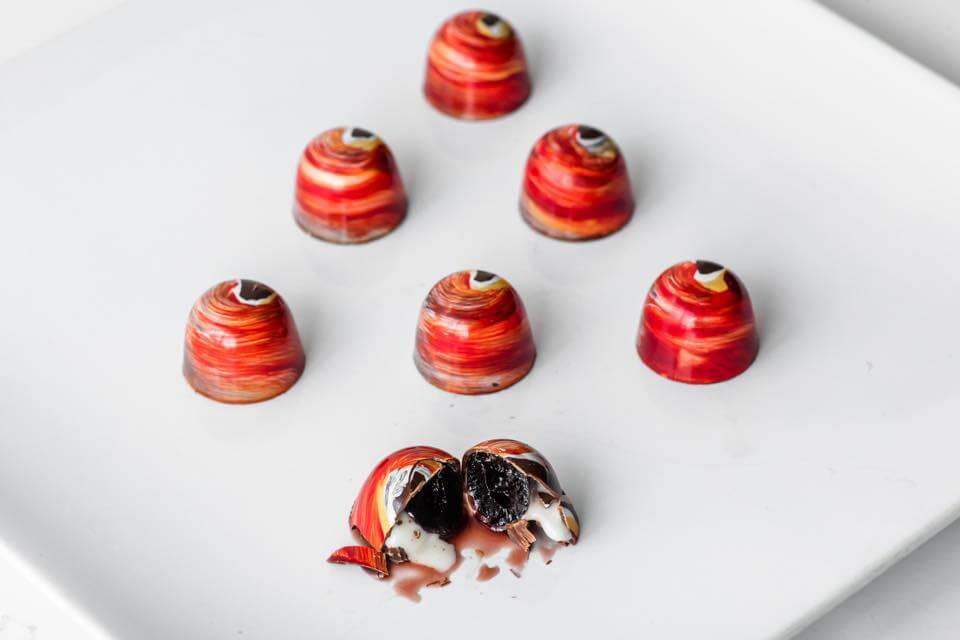 Photo Credit: Phillip Ashley Chocolates
Phillip Ashley Chocolates, Memphis TN
Award-winning chocolatier Phillip Ashley Rix has been making chocolate (that's almost too beautiful to eat) in Memphis since 2012. His designer chocolates have even caught the eye of Oprah, who featured Phillip Ashley's Perfect Turtles on her coveted Favorite Things 2020 List.
Phillip Ashley's 2020 chocolate advent calendar was quick to sell out, but there are still plenty of other deliciously decatant items to choose from, including the Taste of Memphis.
Day One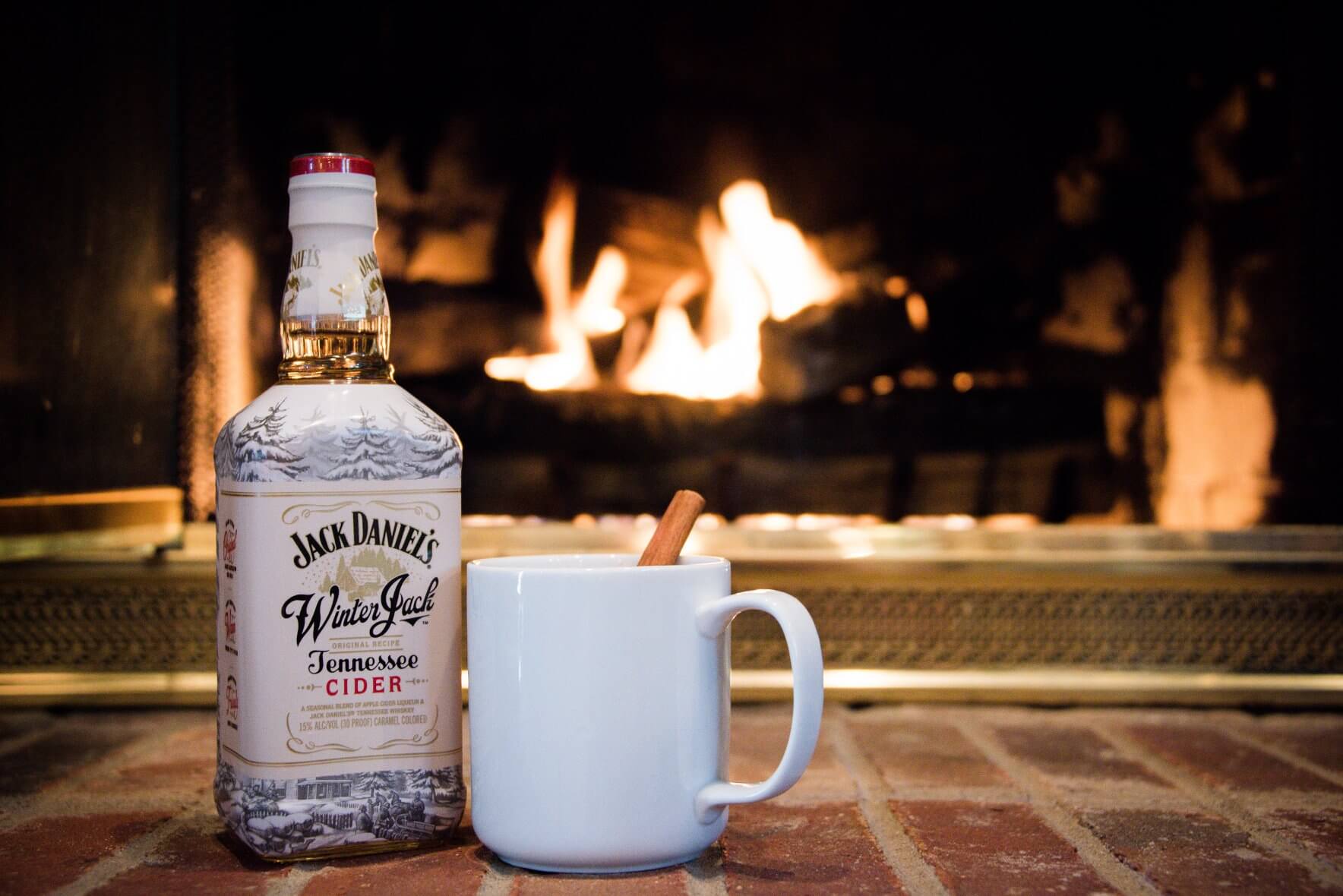 Photo Credit: Jack Daniel's
Jack Daniel's, Lynchburg TN
A true Tennessee classic, Jack Daniel's has been helping make spirits bright for over 150 years. Warm up this holiday season with some Jack Daniel's Winter Jack Tennessee Cider, or for those who crave a little more variety, pick up Jack Daniel's Holiday Countdown Calendar featuring 50ml bottles from the Jack Daniel's family of brands.
Another Jack Daniel's tradition is its holiday Barrel Tree, which can found this year in Lynchburg, Nashville, Tampa, Las Vegas and several other cities. Starting December 1, you can bid on the top barrel from each tree to help support Operation Ride Home.